Dr. Antonio Coccia, VP Business Development, Data Centre Solutions at Riello UPS, gives insight into some of the challenges facing the data centre sector, as well as Riello's new Multi Power UPS product line.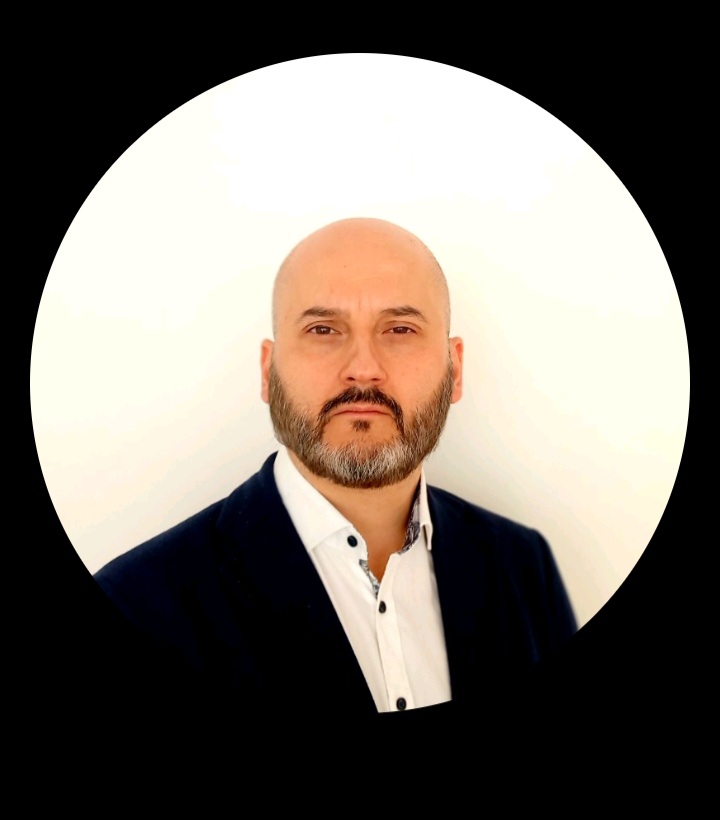 What are the significant developments happening in the sector today?
[AC]: Today, data is at the base of our professional and private lives. Every one of us is processing huge amounts of data daily, stored onto millions of servers dispersed across the globe. And we are just at the beginning of the digital transition journey.
In the future, our society will become more and more data driven, and this simply means that the amount of data will exponentially grow and the need for a secure and fast data management process (storage, backup, processing, fast transmission) will become even more important.
If we just look at the vast amount of opportunities data will enable (AI, the Metaverse, augmented reality, autonomous systems operations, etc.), we can understand that we will, in the future, need an incredible number of physical infrastructures where we can store and process our data.
Thus, the data centre's ecosystem will continue to evolve: technical and regional requirements will become more stringent; new architectures may rapidly appear to enable a more efficient usage of resources; power demands per data centre build may just continue to grow.
What are the challenges ahead?
[AC]: The data centre industry faces an extremely vast number of challenges starting from the conceptual and planning phase, moving to erection and construction, and ending up with an operational life cycle. As I'm representing the supply chain side of the business, and specifically Riello UPS, I'd like to focus on the topic of secure electrical power distribution.
As anticipated, data centre infrastructure has become extremely power hungry. Today, it is quite normal to see a data centre building exceeding tens of MW of installed power. Because of this, data centres have fallen under the spotlight of public institutions and utilities operators, given the challenges of making available these large amounts of electrical power.
Sustainability has in fact become the major challenge for humanity. Just a couple of years ago, we had over 150 countries signing the Paris Agreement, supporting the reduction of global CO2 emissions, with the ambition to become carbon neutral by 2030.
On top of this, the data centre industry is facing tough headwinds, including supply chain difficulties and geopolitical instability, which makes the business scenario even more complex; leading to a profound energy crisis and inflation. All of these translated into a strong increase of the kWh cost, over the last two years, by a factor of >2.0.
So the key question we at Riello UPS are trying to address and resolve is: "How can we help the data centre industry become more sustainable and, at the same time, minimise the operational cost?"
What does the sector need to be wary of in terms of current supply chain issues?
[AC] Despite the challenges, there is no sign currently of an industry slow-down. DTC operators will pay even more attention while planning the infrastructure and selecting the equipment to achieve all relevant metrics – but overall, the industry speed will not decrease in the next four to five years. Instead, even more data centres are expected to appear across the globe. Most likely, competition among the different operators will push the development cycles further to the edge.
On the contrary, as previously noted, the overall manufacturing industry is suffering from both supply chain shortages and increased cost of materials. Today the general trends show lead times for UPS systems up to six to seven months if the UPS units must be equipped with lithium storage. If the customers can't wait that long, the cost of manufacturing increases due to the fact that unplanned material must be expressly produced and delivered.
Under these high-pressure circumstances, we must also expect that the quality of the equipment produced may be suffering, with an impact on the security of operation for data centres.
How can we properly manage this push-pull situation? There are a couple of dimensions which can be considered: better harmonising the demand (of the operators) versus supply capacity (of the vendors); involving the vendors of critical equipment at an early stage; shifting the production model from a manufacturing to order versus a manufacturing to stock model, which allows faster reaction time to customers' requests.
This last one is a fundamental pillar of the Riello UPS team, as our management has guaranteed a combination of these two production models to better satisfy customers' requests.
What is Riello's approach to developing new UPS technology?
[AC]: Our approach is tailored as such that each one of our new product families responds to a '5S' design philosophy, where the five Ss stand for: secure, smart, scalable, sustainable and serviceable. But the major battlefield for future innovation will be the central '3S' dimensions: smart, scalable and sustainable – where 'smart' features enable an autonomous asset operation (advanced monitoring, diagnostic, prognostic, etc.); 'scalable' features allow for easy system level expansion to satisfy the fast deployment cycles of data centre operators; and 'sustainability' addresses the equipment energy efficiency. 
What was the inspiration behind the development of the Multi Power UPS?
[AC] With our newly launched Multipower 2/Multipower Scalable Platform (an easy scalable system ranging from 500kW to 1600kW per block – parallelable, of course) we have clearly demonstrated that sustainability and energy efficiency are the most important values to us. With our new product families, we reach up to 98.1% efficiency on system level and in double conversion efficiency. This ultra-high energy efficiency enables a multitude of benefits for the operators, from energy bill reduction to achieving sustainability metrics.
What did the R&D process for Multi Power look like?
[AC]: This was a three-year investment plan for us, extremely challenging but at the same time, looking at where we are today, very rewarding!
The exercise was multidimensional. We started by analysing all base research functional areas (investigating system architectures, semiconductor technology, passive components, cooling, embedded systems, auxiliaries, connectivity, and advanced control algorithms) and we completed the multidimensional exercise looking at the manufacturing disciplines (component homologation, design to cost, serviceability, validation). We had to calibrate each one of these expertise's areas.
What makes Multi Power different from other products on the market?
[AC]: I am not afraid to say that the Multipower 2/Multipower Scalable families are defining a new standard in the critical power protection industry. We have introduced a high-power product family showing the highest efficiency ever on the market and at the same time, maximising power density, minimising the total cost of ownership, and enhancing smart functionalities.
What is Riello's advice to owners and operators when it comes to choosing a UPS?
[AC]: It is necessary to properly evaluate the following:
installation conditions;
energy storage requirements;
energy efficiency level (the higher the energy efficiency, the lower is the energy bill and the cooling equipment requirements).
Then select a reliable partner company with an excellent track record in managing SLA (service level agreements) and quality from all perspectives (product quality, processes quality and customers care process quality).
What are the next steps for Riello UPS in the data centre industry?
[AC]: We are working on a strategy of three pillars: a strong focus on commercial attitude (starting from sales, to project operations and service support, to properly satisfying our global customers); continue to firmly invest in research and innovation, as the instrument to provide answers to the future challenges; and further expand manufacturing capabilities. On top of this, always provide our customers a true 360 degree 'Made in Italy' experience.